If you enjoy sight fishing, redfish, also know as red drum are a main target here in Tampa Bay. Whether light tackle fishing or fly fishing, the redfish is one of our most prevalent species. Caught year round here on Florida's west coast, we target them in some of the shallowest of waters available on the many flats in and around Florida's largest estuary.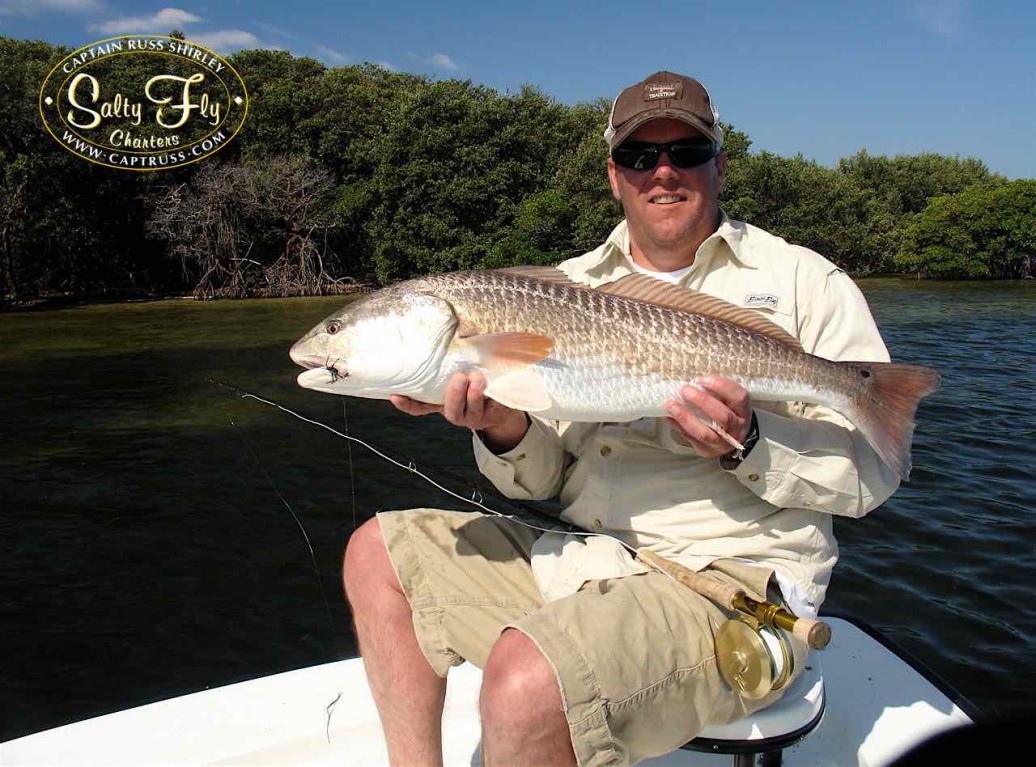 Thinking about redfish fishing on fly? Florida redfish in Tampa Bay couldn't be better. If you fish for bonefish or it's something you are looking to do, our Tampa Bay redfish on fly are about as close to that as you can get, at least on this coast and north of the Florida Keys.
As seen in the above photo, the Rockin' Crab is deadly on catching redfish. I have spent many long hours tying, testing and fishing my proprietary redfish fly, the Rockin' Crab, at present you can only find it here at Salty Fly Charters. For those fly fishermen that like to D.I.Y. you can find the "How To Tie The Rockin' Crab" recipe in the published book, "Tying Contemporary Saltwater Flies": An Illustrated Step-By-Step Guide Hardcover by David Klausmeyer  (Author), Larry Largay (Author, Illustrator).