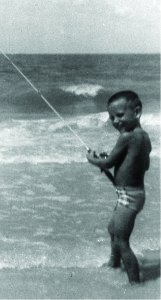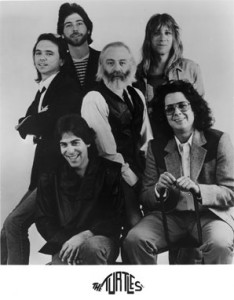 Captain Russ Shirley is a native Floridian and has fished the waters of Tampa Bay, St. Petersburg, Clearwater and Sarasota for over 45 years. Surrounded by the waters of Tampa Bay, he spent most of his time on or in the water. From childhood, whether fishing, water skiing, surfing, swimming, boating or sailing, this is how you grew up in Florida. Even as a teenage musician on the road, he carried his fishing rods and surfboards all over the southeast. As a professional musician, Russ made the move to Atlanta, Chicago and eventually New York City, where he continued recording, playing, and touring with many of the top artists of the time. It was also there that he returned to fly fishing, mainly in the small lakes a few miles from the streets of Manhattan.
Upon moving back to Florida (from Los Angeles) and the fishing he once knew, he took another turn and found himself immersed in the music related field of computers. As this hobby turned professional career expanded, so too did his fishing experiences. Once he found saltwater fly fishing, things were to change once again.
Before long Russ's fishing and especially fly fishing led him to guiding as a new way of life. Now celebrating 19 years as owner of Salty Fly Charters, he spends most of the year on the waters near his home fishing St. Petersburg, Florida. May and June however, are devoted to the giant tarpon along Florida's west coast. Whether fly fishing or light tackle fishing Tampa Bay or tarpon fly fishing St. Petersburg to Tampa or Clearwater to Anna Maria, tarpon are king!
---



As a self-taught musician, creative fly tier and fly fishing specialist, he has been featured in numerous magazine publications such as Saltwater Fly Fishing, Fly Fishing in Saltwaters, American Fly Fisherman, and Fly Tyer. Some of his fly designs were recently published in a new hardback book titled "Tying Contemporary Saltwater Flies" by Countryman Press. This is the first book digitally published from beginning to end and the first to bring together new saltwater flies, complete illustrated tying instructions, sage advice from guides, and beautiful Fuji-color photographs.



Through his travels nationally and internationally, Captain Russ Shirley has had the honor to meet, know and work with many famous people. In his music profession he's worked with The Turtles (Rhino Records), Ellen Foley (Epic Records, Meatloaf), Martin Briley (Bass – Ellen Foley world tour, Polygram recording artist), Karla Devito (Epic Records, Meatloaf), Steve Missal (Billy Idol, Ted Nugent), Steve Priest (Sweet), Mike Visceglia (Suzanne Vega, Phil Collins, Bette Midler, Turtles, Shawn Colvin), Anton Fig (David Letterman, Joe Bonamassa, Mick Jagger, Bob Dylan, Kiss, Cyndi Lauper, Madonna) and Robby Benson (Actor, songwriter, singer, writer, producer, director and professor).
---
Captain Russ Shirley • A Tampa Bay Florida Fishing Guide
As a tournament winning and USCG licensed professional fishing guide, Captain Russ has fished celebrity anglers such as Curt Gowdy, Sr. (from the original The American Sportsman). Also, Ted Juracsik (as seen numerous times on the Walkers Cay Chronicles with Flip Pallot).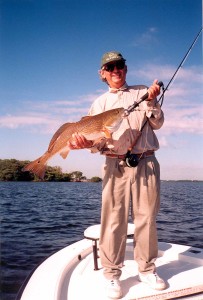 Ted is also the owner and manufacturer of the legendary Tibor & Billy Pate fly reels. And as Russ points out , is one of the greatest guys he's had the pleasure to meet, let alone fish.
To contact Captain Russ:
Email: russ@captruss.com
Phone: 727-343-1957
Website: https://www.captruss.com