Tampa Bay Fly Fishing Report • October 2016 from Salty Fly Charters
On board the 'Salty Fly', my custom Silver King flats skiff caught various species on the flats the past month. With slightly cooler water and air temperatures, the bait has made our Tampa Bay flats their home and turned the fish on everywhere. Fishing the south side flats from St. Petersburg to Ft. De Soto and the Sunshine Skyway to Safety Harbor, my anglers caught Redfish, Snook, Spotted Sea Trout, Spanish Mackerel and even a barracuda.
Week of October 16 – 22, 2016.
I had the pleasure to have on board fly fishing angler Tracy McConkey on fly & son Torin (16) using light tackle. Starting with bluebird skies, the flats lit up due to an approaching, light cold front and strong, new moon tides. With light, north-easterly winds we worked the mullet laden flats sight casting to redfish of all sizes, as well as some very nice, large, gulf-colored Snook. When fishing very shallow, sand and grass mixed bottom, it's important to have the skill level of accuracy and distance with your casts. Most fish will eat if the fly is presented naturally and with the right feeding angle and correct fly movement. Also, this is an environment where your polarized glasses are probably the most important item needed. Personally, and after all these years I now use the Smith Optics 'Ignitor' lens for normal skies and their 'Amber' lens for cloudy, low-light conditions.
Using a custom, hand-tied shrimp-style fly, Tracy threw perfectly to his first redfish target, nailed the sweet spot and fed this larger red correctly. The Redfish ran a foot, smashed the fly down on the sand and Tracy hit him with his best Bill Dance hook-set maneuver, at about the same time the line came tight the redfish was already heading to another zip code, about as fast as a bonefish in my opinion. Anyway, it didn't end well as he broke the new, 20 LB fluorocarbon immediately. We had many opportunities to catch these particular redfish which have more silver than red in color, therefore making them as hard to see sometimes as bonefish on sand. Most times it's the shadow that will make the spotting difference. For me and most of my fly fishing anglers, this is why we like what we do, sight fishing in clear, shallow waters and the challenge to do everything right.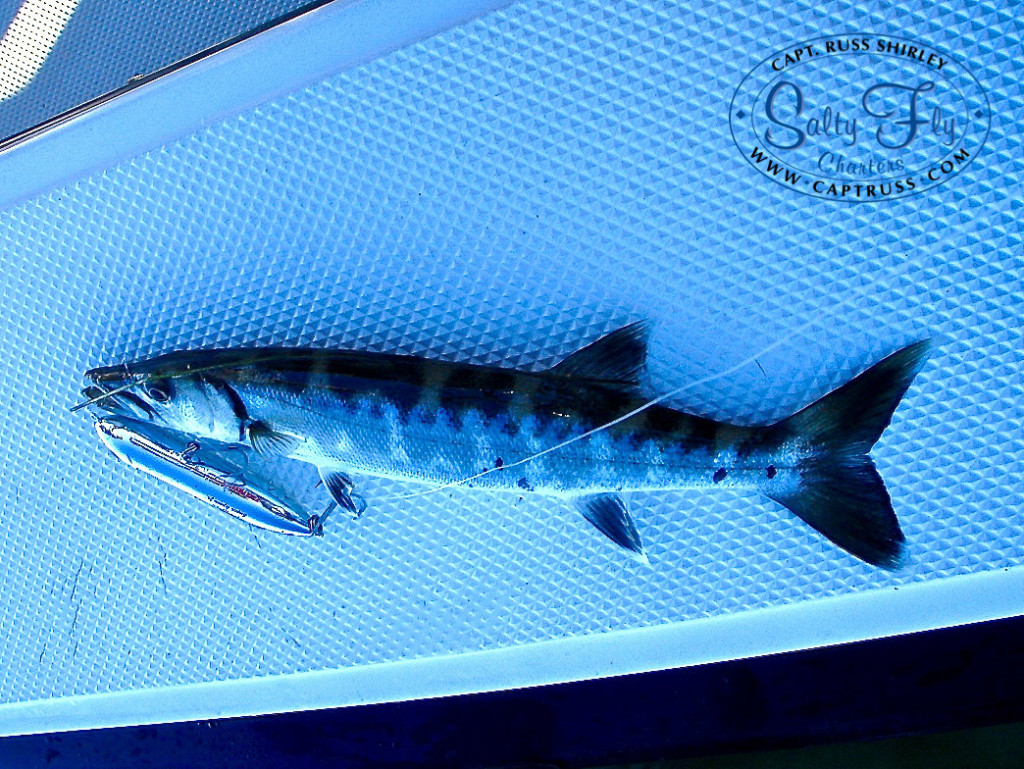 Received this email following our trip on such a beautiful day on the water…
"Russ,
Thank you for the great day on the water.  We really enjoyed it.  I really want to come back and land a redfish!  You worked your butt off for me and I couldn't put it together but I had plenty of chances.  I'll practice casting in the wind in hopes of making another trip with you.  I'm already trying to find someone to come down and try for tarpon sometime.
Thanks again!
Tracy McConkey"
Week of October 23-29, 2016.
Fly fishing anglers Austin Schroeder & friend Steve Vanantwerp enjoyed a beautiful day on flats and mangroves of Tampa Bay. While adding a few new species to his fly fishing bucket list, Austin started the morning with his first Snook on fly. With only 3 years of fly fishing, most in fresh waters, he has the S.A.D. techniques accomplished quite well. Speed, Accuracy and Distance, not always needed in that order.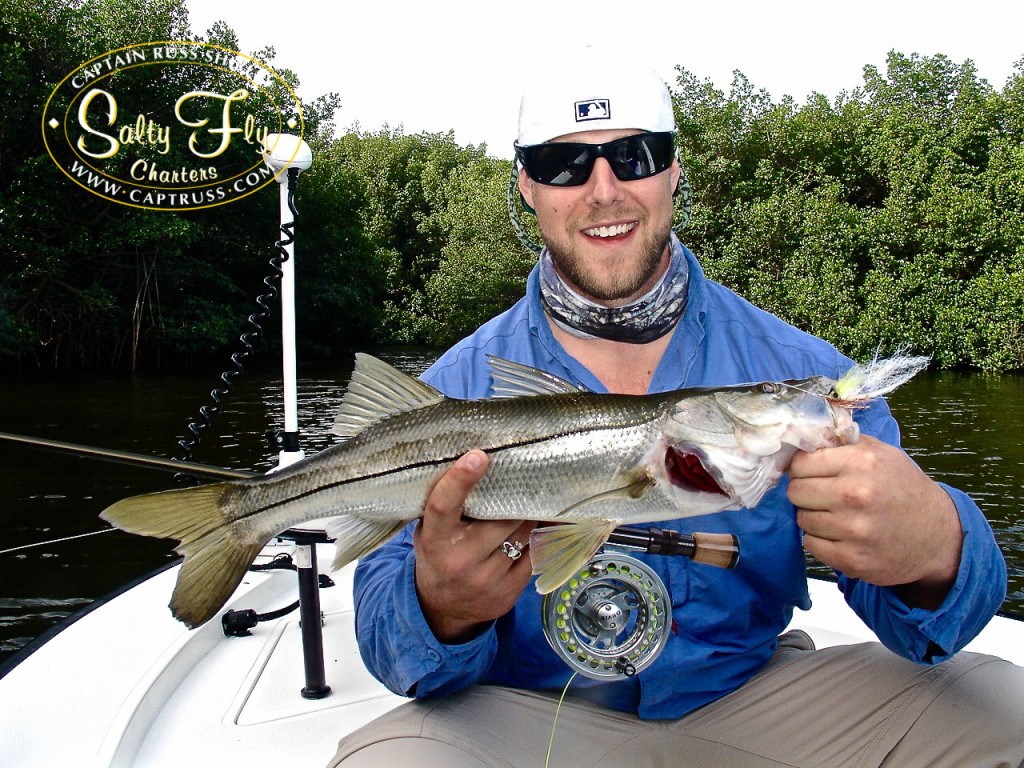 With a rising tide, and increasing sun light, we searched for more bucket list species…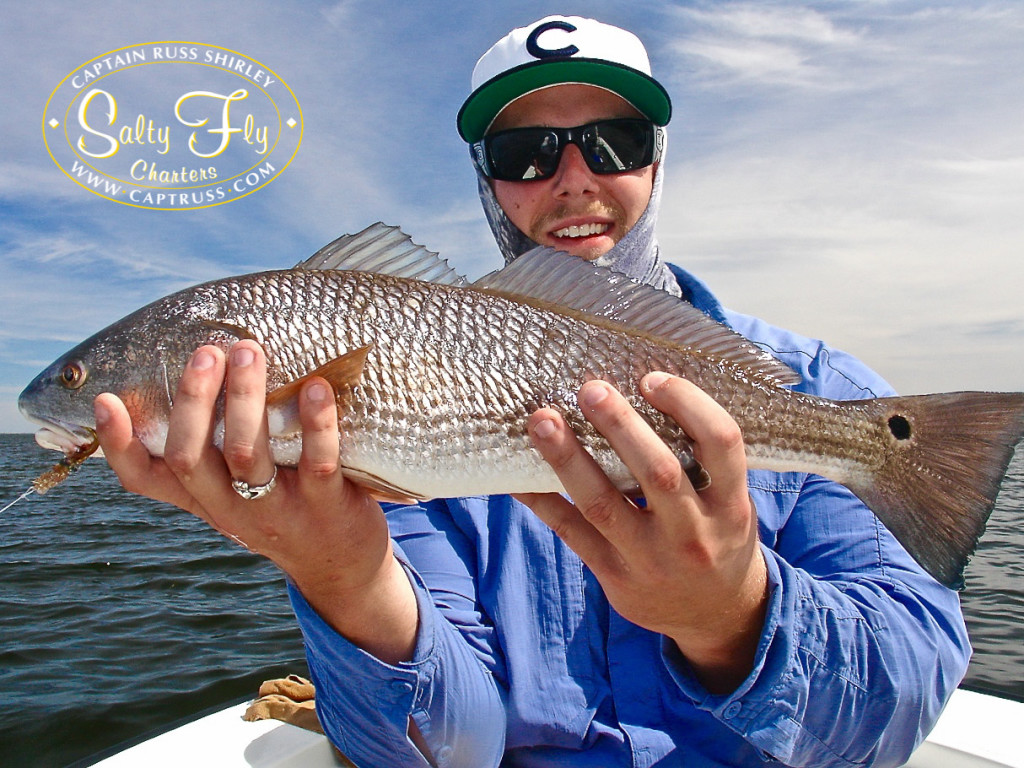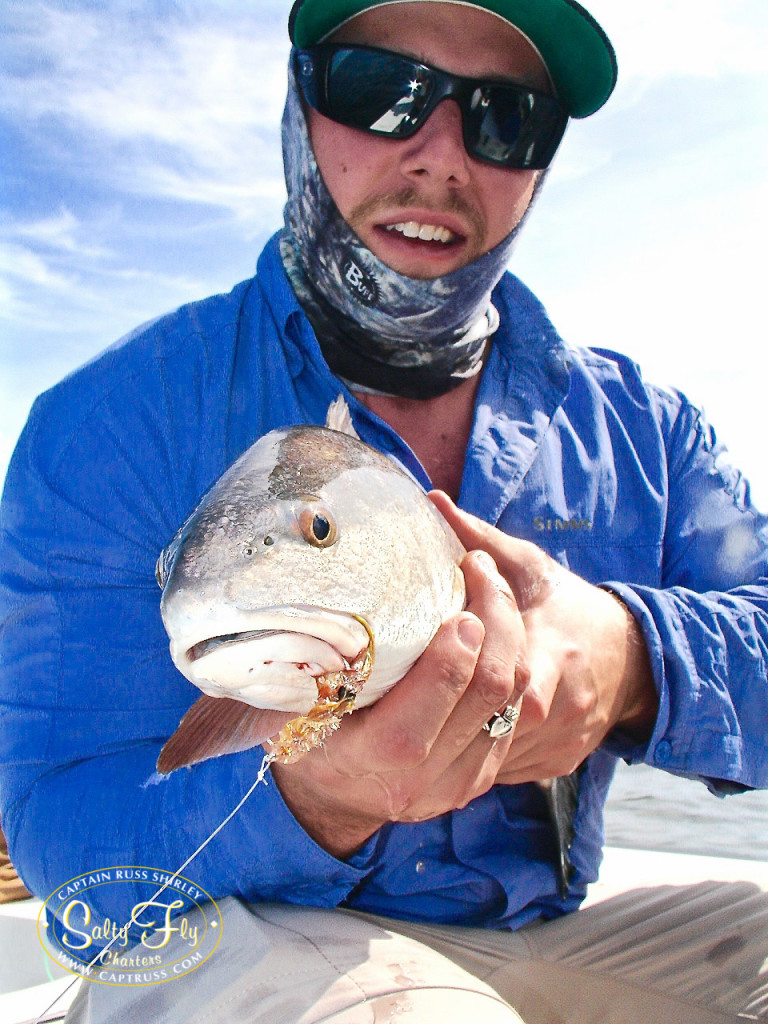 Besides fly fishing and fish catching activities, Austin, a chiropractor from Chicago, is working with me on his casting and fish-fighting techniques as he looks forward to his premier bucket list species…Tarpon on fly.
Great job Austin and thanks to you and Steve for sharing an awesome day on the water!
®…