October 2015 • Tampa Bay Fly Fishing Report from Salty Fly Charters
Fly fishermen on board the 'Salty Fly', my custom Silver King flats skiff caught various species on the flats last week. With slightly cooler water and air temperatures, the bait has made our Tampa Bay flats their home and turned the fish on everywhere. Fishing the south side flats from St. Petersburg to Ft. De Soto my anglers caught trout, Spanish mackerel, pompano, crevalle jack and other various fish species.
Friday, October 9
Friday, October 9 the flats lit up due to an approaching cold front and the strong, new moon tides. With light, easterly winds and partially sunny skies, we ran the Gulf coast beaches looking for bonito (little tunny). When we didn't find them, we headed for inshore waters with the incoming tide.
Using custom, hand-tied flies including Clousers, my fly angler David Harrison, an outdoor writer and journalist from Colorado, enjoyed a beautiful day while adding many new species to his fly fishing bucket list. Besides fly fishing and fish catching activities, David is also working with me on his casting and fish-fighting techniques as he looks forward to his premier bucket list species…tarpon on fly. Great job, David.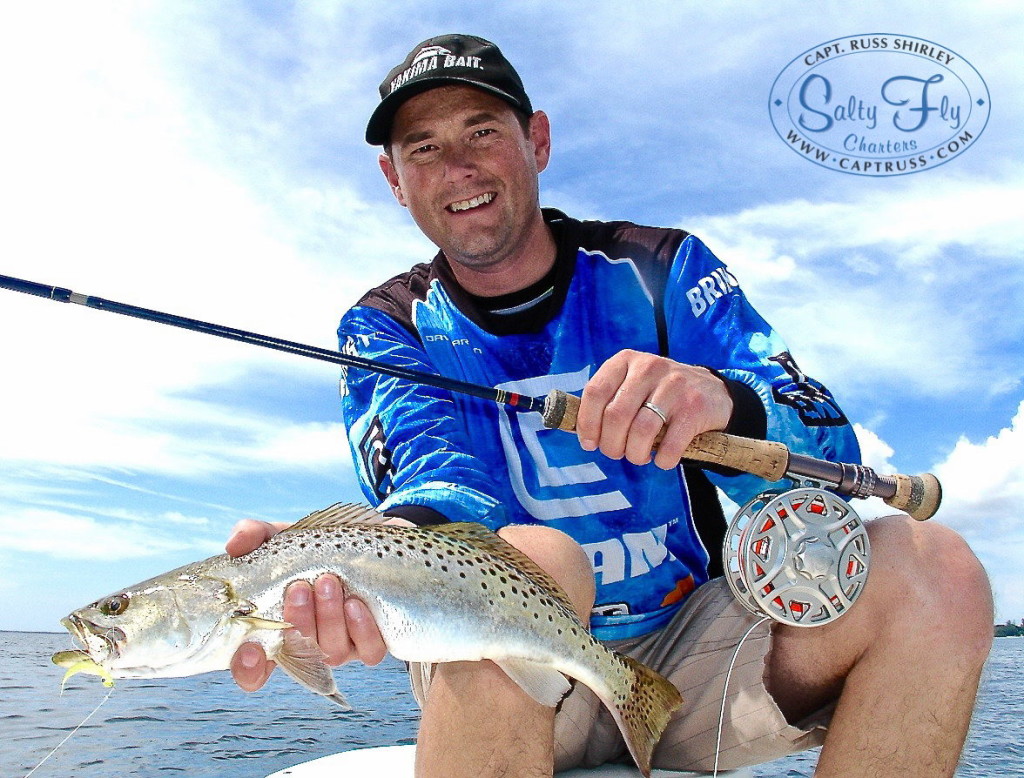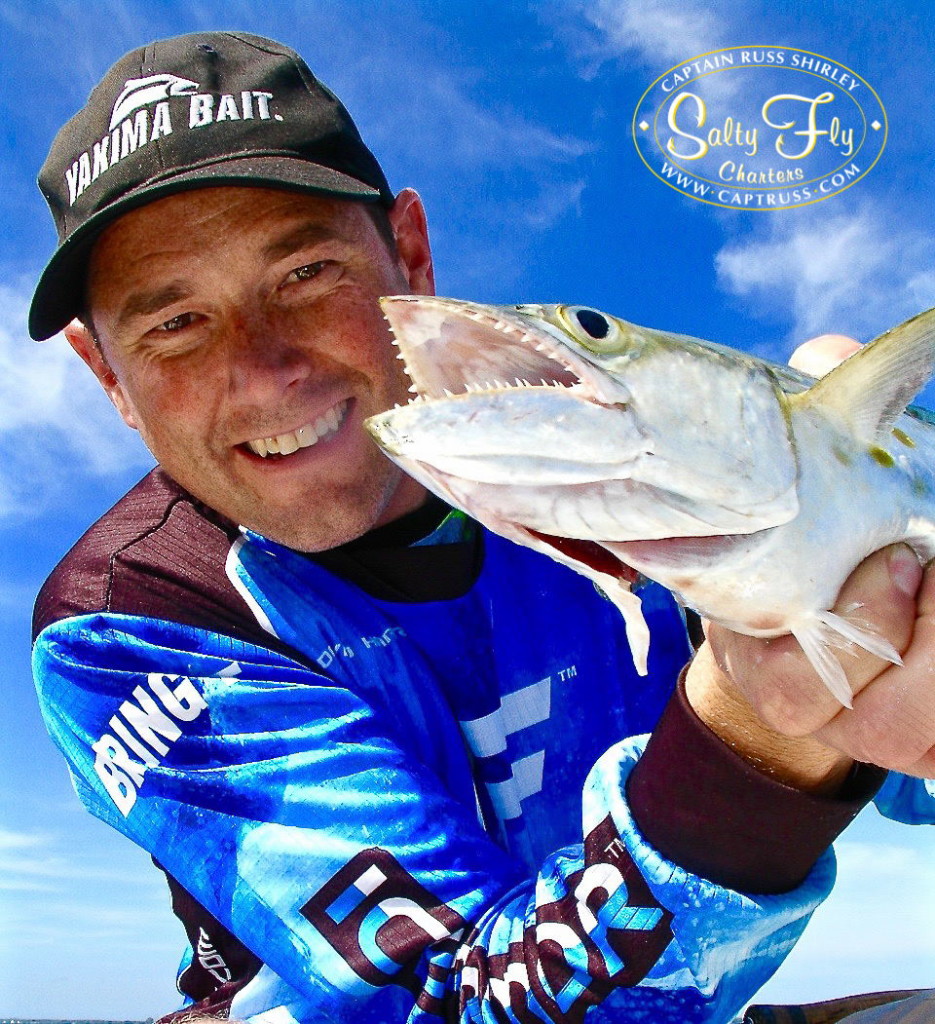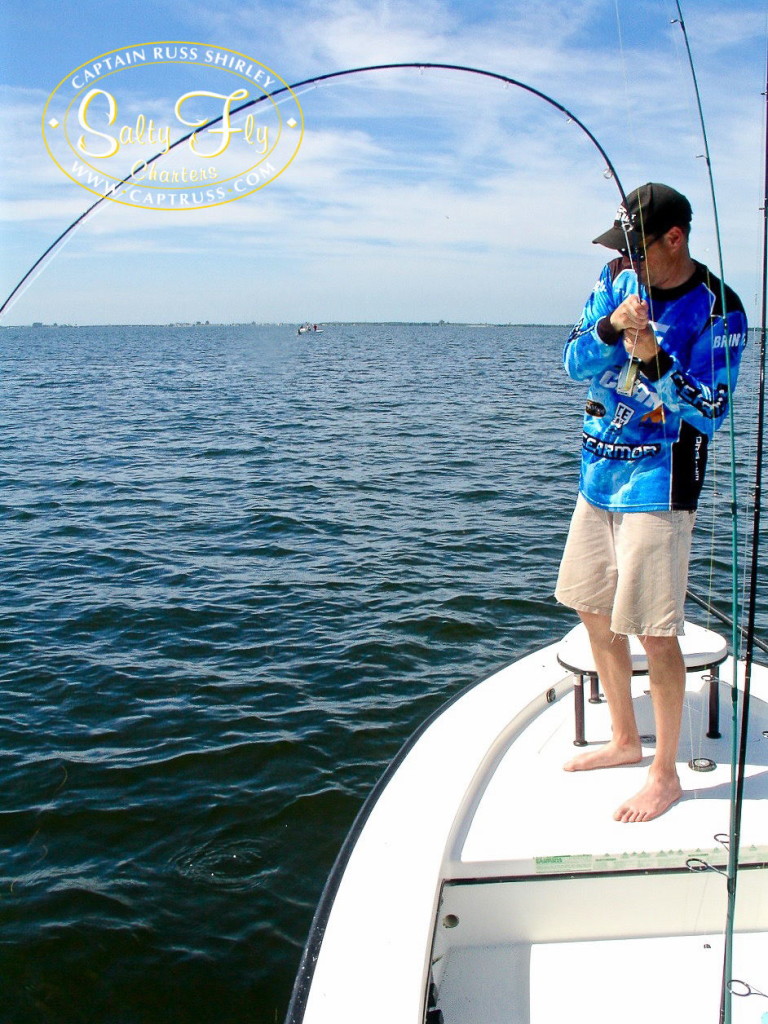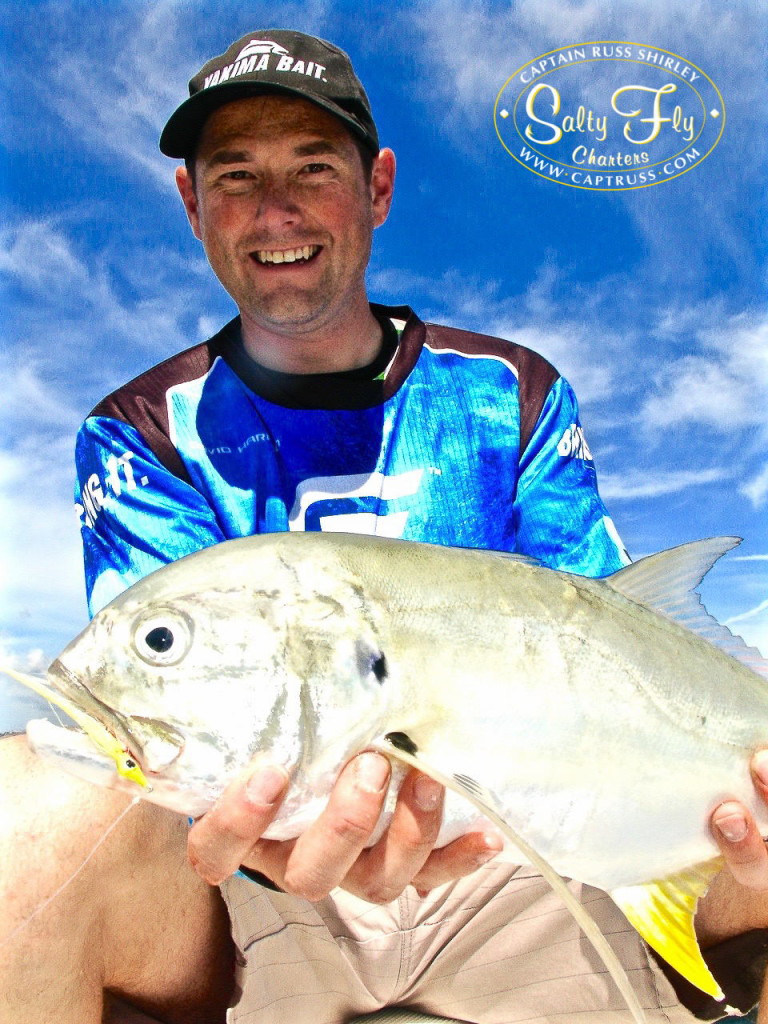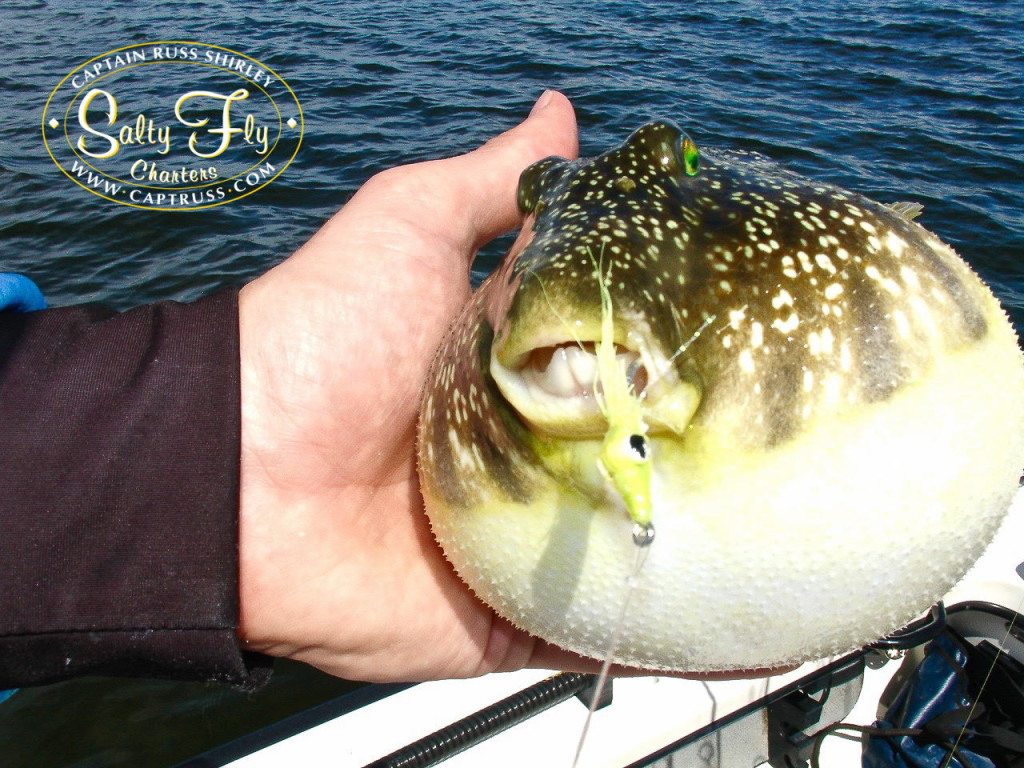 Saturday, October 10
Saturday, October 10 started out early catching Spanish mackerel at first light, a first for world fly angler and molecular biologist Joe Bull from Michigan. Although Joe has caught various fish species from New Zealand to Hawaii, it was his first visit to the Tampa Bay area. Even with a cold front on top of us and increasing winds, Joe was able to land his first pompano on fly. No, it wasn't a GT (giant trevally) like he caught on his world travels, but he hooked his fish in less than 18" of water and wasted no time bringing it to the boat. Besides pompano, Joe caught mangrove snapper, trout, ladyfish, Spanish mackerel. Well done, Joe.